Our Allied Health Services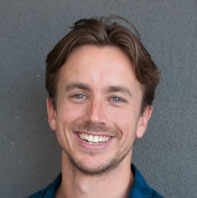 Team Care Arrangement Fees
Standard Consultation – $82.95
($30.00 Gap after Medicare rebate)
Standard Consultation -$82.95
Chronic Musculoskeletal conditions, Cardiovascular disease, lung conditions
Tim is an Accredited Exercise Physiologist specialising in lifestyle modification programs for people with chronic diseases, injuries, medical conditions or disabilities. Using the latest research regarding the benefits and applications of exercise Tim aims to improve the physical functionality and overall well being of an individual or group.
Tim has experience working with aged populations, athletes, people with disabilities and chronic diseases. In working with the general population Tim provides expert support for people wishing to improve their health and fitness as well as implementing health and wellness programs and presentations for corporate groups.
BExSc, Mast (Physiotherapy)
Team Care Arrangement Fees
Standard Consultation – $82.95
($30.00 Gap after Medicare rebate)
Standard Consultation -$82.95
Back and Neck Pain, Acupuncture, Shoulder Rehabilitation.
Amos is an experienced musculoskeletal physiotherapist, having worked in private practice, nursing homes as well as various medical centres across the Gold Coast and Brisbane. He has worked extensively with a wide range of patients, including young athletes, mums & dads, pre and post-surgery patients, and individuals managing ongoing pain. Amos has undertaken extended courses in acupuncture and shoulder rehabilitation. Using the most up to date clinical evidence, Amos employs a variety of techniques to help clients achieve the best possible results.
Services:
–  Manual & Soft tissue therapies
–  Acupuncture
–  Dry needling
–  Electrotherapy
–  Condition education
–  Exercise prescription
–  Chronic disease management
–  Postural assessment
–  Workcover return to work treatment
Example conditions (not limited to):
–  Chronic/Acute neck/back, upper/lower limb
–  osteoarthritic or muscular pain.
–  Headaches, Migraines, Headaches.
–  Whiplash & associated disorders from motor vehicle injury
–  Sporting injuries
–  Women's Health education
–  Mobility assessments and mobility aid prescription.
–  Cardio-respiratory difficulties
–  Adolescent associated musculoskeletal conditions
–  Temporomandicular Joint Pain
–  Balance and vertigo problems
–  Muscular weakness and loss of joint movement
–  Orthopaedic rehabilitation. Both before and after surgery.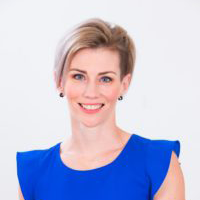 Paediatric Physiotherapist
Initial Consultation – $152.95
Standard Consultation – $122.95
Team Care Arrangement Fees
(10960) – $152.95 ($100 Gap after Medicare rebate)
Better Start referral from GP (82035) – ($100 Gap after Medicare rebate)
Children, developmental & behavioural
Aisa Blackburn is a titled Australian Physiotherapy Association (APA) Paediatric Physiotherapist who has been working exclusively with children and their families for over a decade. Lisa is passionate about improving the developmental and health outcomes of children and strongly believes in the importance of empowering families, educational professionals and others who work with children to become advocates for the child and work together to achieve positive and sustainable health outcomes for children.
Lisa works predominantly with children with developmental and behavioural concerns and has a strong interest in Developmental Coordination Disorder. Lisa does a lot of work with schools and educators around the identification of developmental and learning difficulties in children and strategies to support children in schools.
Lisa graduated with a Bachelor of Physiotherapy (Honours) in 2003 and Master of Clinical Physiotherapy (Paediatrics) in 2008. She worked in a multidisciplinary team at the West Moreton Hospital and Health Service Child Development Service as a Physiotherapist and acted as Service Manager on numerous occasions between 2005 and 2014. Lisa is employed as a guest lecturer by Griffith University to teach Developmental Coordination Disorder in paediatrics within their Physiotherapy program.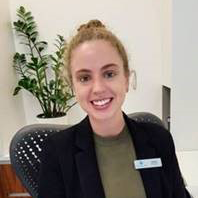 Dietitian from LifeShape Clinic​
Emily from Lifeshape visits our practice on:
Please book directly with Lifeshape Clinic on:
Emily is a graduate from the University of Queensland and passionate about helping her clients achieve their health goals. Emily has worked with a range of different clients from both the local community and across Australia to help them overcome their personal health and nutrition challenges and see fantastic results.
Dietitian from River Oak Health 
Meredith from River Oak Health visits our practice on:
Please book directly with River Oak Health on:
Meredith appreciates that life sometimes gets in the way of a healthy relationship with food. As an Accredited Practicing Dietitian, she is passionate about helping individuals and families develop a healthy relationship with food and supporting people to gain overall health and achieve their health goals.
She can assist in all areas of nutrition and believes everyone can, with the right support enjoy a healthy relationship with food. Meredith has a special interest in disordered eating, Digestive Health including IBS and food intolerances.
Meredith's favourite book is "Green eggs and ham" by Dr. Seuss, you just don't know until you try something new!

National Hearing visit our practice on:
FREE hearing test for our Priority Health Medical Centre
patients who are 26 years and over.
Appointments can be made with Priority Health Medical Centre on: